Get a free quote from our hire specialists
We are experts in the hire and operation of powered access platforms across the UK, Ireland and even mainland Europe. Our highly skilled and friendly team has significant experience supplying a comprehensive range of machines, everything from cherry-pickers to cage winches, to multiple industries and intimately understand the challenges faced by each.
We know that a reliable service is your absolute priority – ours comes with 100% satisfaction guaranteed – but it's our personal touch and consultative approach that sets us apart.
Combining this with our mantra of ensuring everything is performed in the safest way means you can rely on our machines and operators to deliver every time.
You're hiring vehicles but dealing with people when it comes to NSS.
Supporting multiple sectors with complex access hire requirements.
As a specialist services provider, NSS has developed industry-leading reputations across multiple sectors due to our specific knowledge and experience of each individual market.
Property & facilities management
Media & sport
Construction
Infrastructure (Telecoms & Highways)
Request a call back to discuss your hire requirements and FREE site survey.
One contact, one team delivering everything you need.
National coverage, 24/7, 365 days a year.
In-house equipment for a rapid response and consistent service.
We work to strict standards, the safest way is the only way.
Hiring guide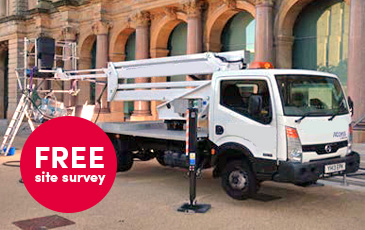 Our simple process to help you hire the right machine for the job
View guide
Our fleet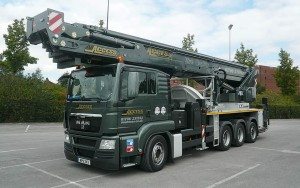 Truck-mounted platforms from 20m-70m available to hire
View fleet
Projects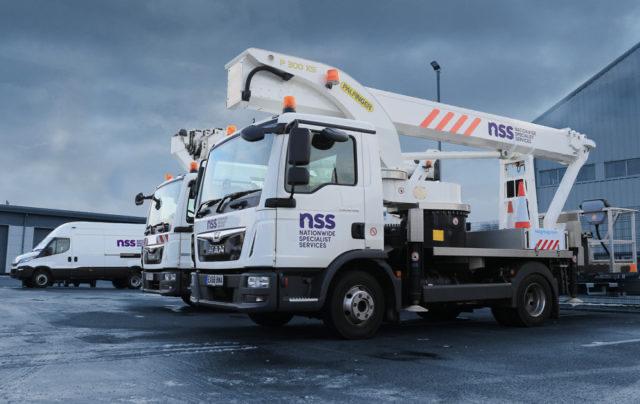 Five challenging hire projects we're extremely proud of
View projects