Trafford Housing Trust is a profit-for-purpose housing association with a mission to make society fairer for everyone.
Wardle Close is a collection of maisonette properties located in the North of the association's geographic territory.  The responsibility to residents means that it's not only essential that they can live in safe and habitable conditions, but that there should also be minimal disruption to their daily lives while necessary works or improvements are being carried out.
The scheme is also surrounded by significant mature planting and trees.
50-meter platform
3 man team
Gutter Clean
Traffic Management
Saving maintenance costs with specialist equipment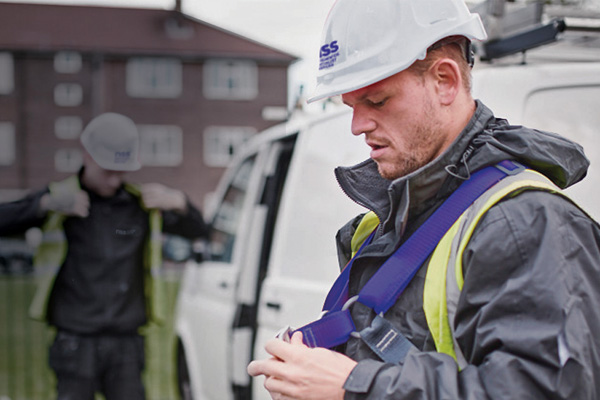 Preparing safety harness for 50m platform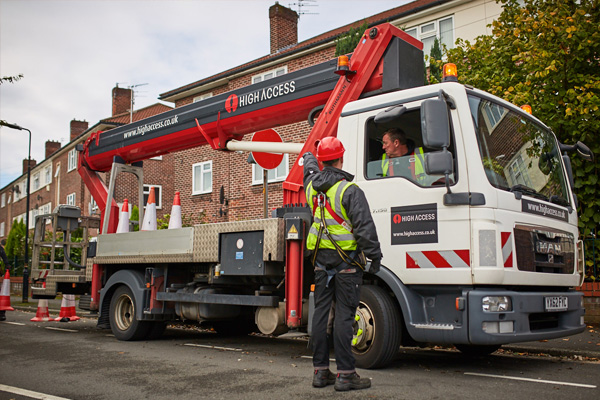 Implementation of temporary traffic management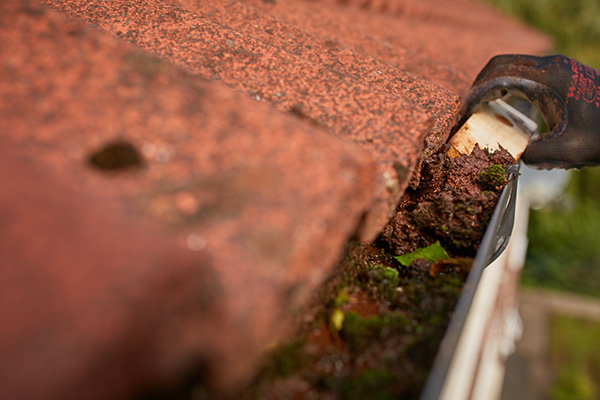 Build up of vegetation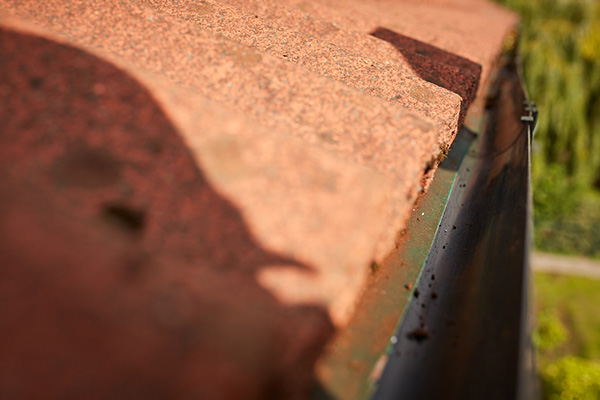 Vegetation removed from gutters and diposed of
Our assignment
Our assignment was to execute a rear elevation gutter clean to the development which due to its layout presented a number of significant challenges to traditional forms or access.
Liaison with the association in communicating works to residents.
Complete access to rear elevation via a 50-meter access platform.
Implementation of a temporary traffic management system.
Removal and disposal of all vegetation from gutters.
As well as the direct benefits to residents, the key benefit for housing associations in using an access platform is the huge cost savings that it can represent. Scaffolding is notoriously expensive and can account for a very large proportion of any repair project's budget – and the longer a project goes on, the higher the cost will rise.