Overview
4000+ vans at 350+ stores across the UK cleaned every week (through the night)

NSS national infrastructure now provides service consistency and clarity

Reduced cost and water usage

One team and one methodology saves admin and time

Technology connected to internal IT system for bespoke reporting
Background
To support customers safely through the Covid-19 pandemic, our client rapidly adapted its business to meet the rising demand for online home delivery. Part of that expansion involved deploying an additional 1000 Dotcom vans to create an enlarged 4000+ strong fleet operating out of 350+ stores across the UK (including Scottish Highlands and Ireland).
Challenge
NSS already had a proven working partnership nationally with this leading grocery retailer – delivering low-level window cleaning to the smaller stores and specialist high level cleaning within large format stores. It was this relationship that led to a consultation process about finding a better way to clean the expanded fleet of Dotcom vans – through the night and on a weekly basis. Aside from concerns over quality control and service consistency as a consequence of working with multiple regional suppliers, the client was also frustrated at the thousands of litres of water being wasted every week through the existing jet-washing focused methodology.
Working closely with the client's procurement team committed to finding a best value, sustainable and safe solution, Eugene Boyle (Group Commercial Director) and Mark Seager (UK Director, Specialist Cleaning) started a collaborative process to determine an added value solution that would improve the effectiveness of this specialist cleaning programme.
The scale of which, very few companies could deliver.
Collaboration
We trialled a number of Dotcom van cleans, comparing the incumbent specification (jet-washing and hand cleaning) with our new and recommended approach, utilising a hot water-fed pole system and conventional cleaning tools. Our method proved at least as effective, cleaning-wise, yet improved environmental efficiency due to the minimal use of generators and reduced fuel and significantly, saving circa 40,000 litres of water per week.
A clear winner and this innovative, collaborative solution is a real game-changer.
Mobilisation
Given the green light by the client's procurement team, responsibility was passed to the specialist Retail team within the Cleaning division of NSS to finalise a pricing matrix, agree full scope of works and begin contract mobilisation.
That responsibility belonged to Darryl Hassett (UK Director, Retail), supported by a dedicated operational management team, comprising a key client relationship manager and service delivery managers for northern and southern regions.
Having finalised our new methodology and agreed upon a detailed scope of works, Darryl led on the process of accurately scheduling cleaning rounds using average cleaning time data, Google Maps and our own specialist insights from delivering contracts of this scale and nature.
Inside six weeks, we took more than 2,000 applicants through a robust selection process to find the outstanding 46 new operatives we'd need to bolster the NSS workforce to successfully deliver this contract.
We also ordered the bespoke fitting of 23 new vehicles with our specialist partners, Varitech in Newton Abbott, Devon. From the implementation of a new digital sign-off programme to the ordering of uniform and further specialist equipment, this was a real company-wide effort to mobilise such a contract in record time.
NSS working together at its finest.
The safest way
This comes as standard as working the safest way is our mantra.
The main risks within service delivery had already been reduced given the minimal amount of pressure-washing now utilised. Operatives would be cleaning everything from ground level with lightweight and bespoke cleaning equipment.
Working in a service yard through the night poses its own risks and challenges so the NSS internal QHSE team worked (and continues to do so) alongside the operational team every step of the way adapt and updating risk assessments.
Our mobilisation programme included centralised health and safety training as part of a full day operational induction as well as on-site training at multiple client locations across the UK.
Rapid contract mobilisation (6 weeks)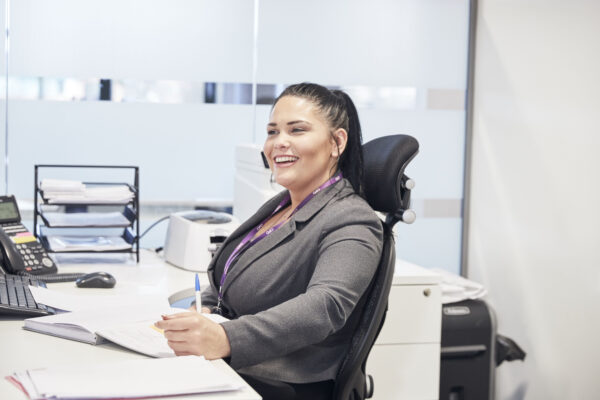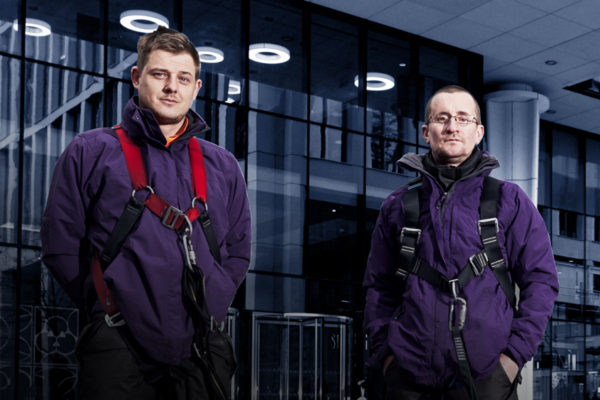 Reliably Consistent Expertise
"NSS have impressed at every stage of the process so far. They took time to understand our requirements in detail so they could get under the skin of our challenges and develop a suitable proposal. We pride ourselves on our unrivalled approach to sustainability and the safety of our colleagues and customers. NSS had already proven to be a highly valued partner with this in mind but on this latest contract they've demonstrated that collaboration and innovation create outstanding solutions". Our client's Procurement Manager.