NSS has held the commercial window cleaning contract with Heathrow Airport Terminal 5 since 2016.
Costing £4.3 billion and the size of 50 football pitches, Heathrow Terminal 5 is designed to handle 35 million people a year at capacity; with over a football of over 50,000 people every single day. The terminal is the most prestigious on the extensive Heathrow campus and NSS were very proud to be awarded the T5 contract by Mitie.
Rope access technique
Hydraulic platform
Water fed pole system
Conventional window cleaning
A wide variety of window cleaning methods required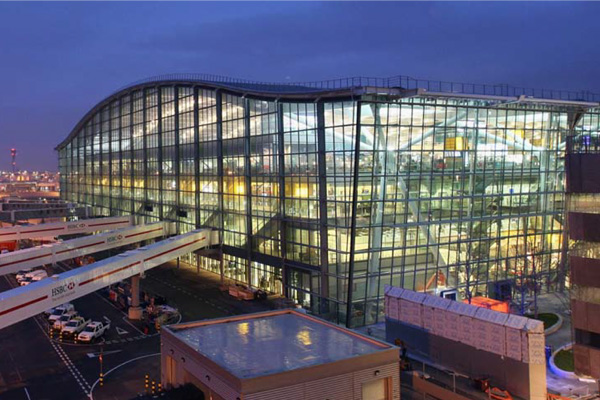 Heathrow Terminal 5 is the size of 50 football pitches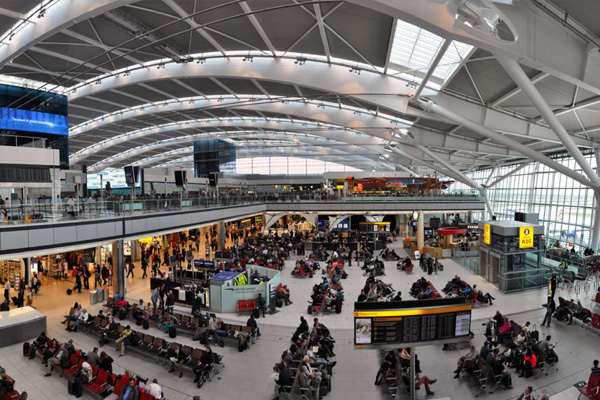 With 50,000 visitors a day site cleaning requires meticulous scheduling
Mobilisation
The mobilisation process involved the NSS Operation & Sales Teams discussing the existing service schedule with Mitie and T5 Management and offering alternatives to best preserve and enhance the appearance of the terminal building, whilst adhering to the clients' budget tailoring the frequency and schedule to suit.
Mitie and Heathrow Senior Management have benefited from the breadth of experience of the NSS site team and developed a close working relationship as a result. If areas required cleaning more frequently than the contract stipulated, then NSS have discussed this during the weekly site briefing and put in place the appropriate action plan.
Through the dedication of the site team, Operations Supervisor and Regional Director who oversees the contract, NSS consistently ensure Heathrow T5 receives excellent service, whilst maintaining effective communication.
This professional and systematic approach has resulted in NSS recently being awarded the high level cleaning contract at Heathrow Terminal 3.