Our Hire division assisted with a unique job recently – to assist with the docking and undocking of a flagship aircraft carrier, HMS QUEEN ELIZABETH, in Rosyth.
We hired out two Palfinger P480 platform machines, complete with specialists, to provide engineering support and worked closely with Babcock International Group to assist with the manoeuvre, as the carrier moved between Rosyth and Portsmouth as part of a maintenance procedure.
With time restraints in place, work had to be undertaken at specific times to accommodate for the incoming and outgoing tide, and precision manoeuvring of the platform was required for docking and undocking procedures.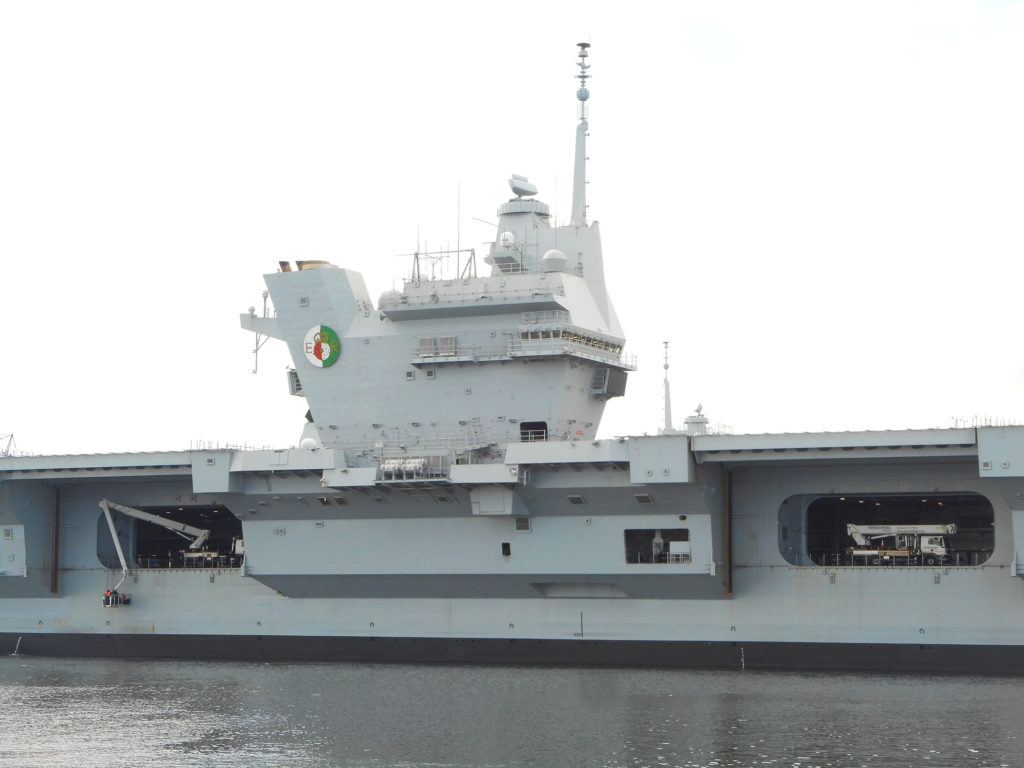 It was not a routine project, in fact it was the first time that this type of procedure had been carried out on this vessel. Our Hire division worked professionally, safely and successfully to ensure we delivered.
The client had this to say upon completion of the project;
I'd like to pass on my thanks to Brian, David and Raymond for their fantastic support over the last few weeks. It was great working with such a professional and reliable team.
Have a unusual or unique project that NSS could help with?
For more information contact our team on: