Barclays Head Office: St Helens
We were contracted by a long-standing client to refurbish a Barclays commercial office in St Helens. Our remit involved the full scaffold of the premises on all four elevations, providing safe access to undertake masonry redecoration, window repairs/refurbishment, fire escape replacement and full exterior builders clean.
In addition, we worked closely with one of our supply partners "Rooflock" to provide a new liquid coating membrane to the main flat roof. Client feedback was excellent and focused on quality and the speed in which the project was completed.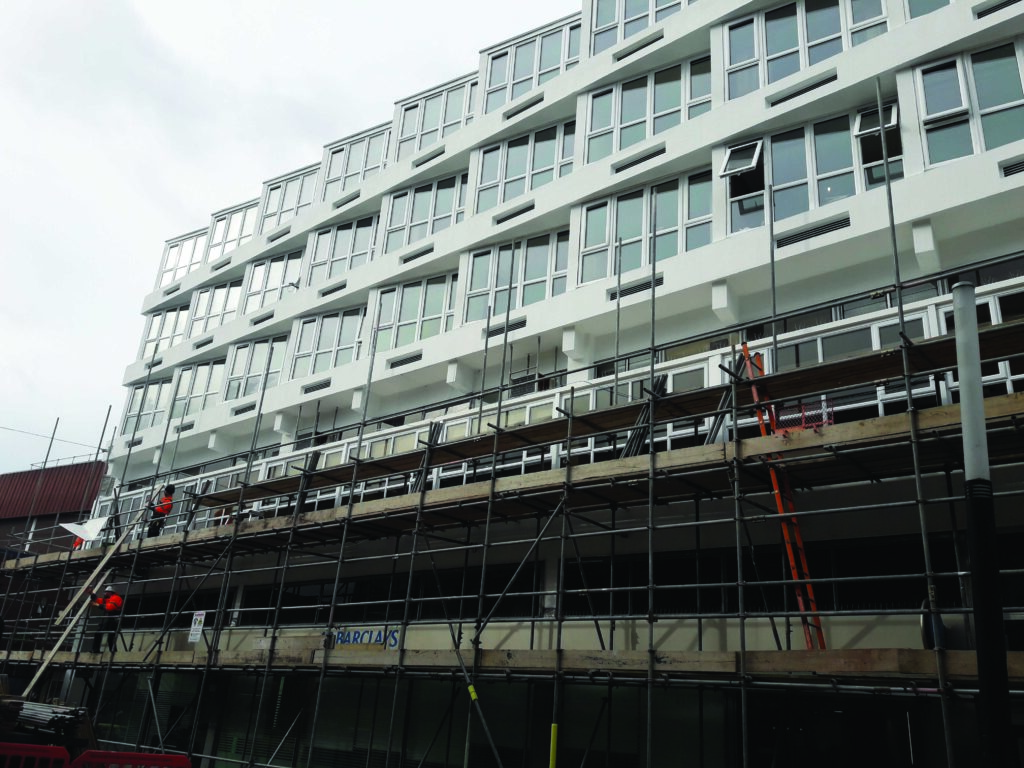 Martland 350: Wigan
This mammoth task involved the full refurbishment of a 35,000 square metre warehouse roof, removing all failed plastisol finish and re-coating with Giromax's Girosil roof coating. Although a difficult task during this time of year, our expertise in coating application, accompanied with Giromax's new range of moisture tolerant liquids, allowed us to confidently take on the task and deliver a quality job in the heart of storm season.