Two of our significant recent projects have taken us across the North and into Scotland.
Trinity House, Glasgow
We were recently asked to assist with a roof and structural survey of Trinity House in Glasgow.
The building was designed by the Architect Charles Wilson and constructed in the 1850s for use as a training college for ministers of the Free Church of Scotland. Now converted to a mixture of business and residential properties, the building and its 50m high tower recently underwent a structural survey and inspection by a specialist Building Surveyor.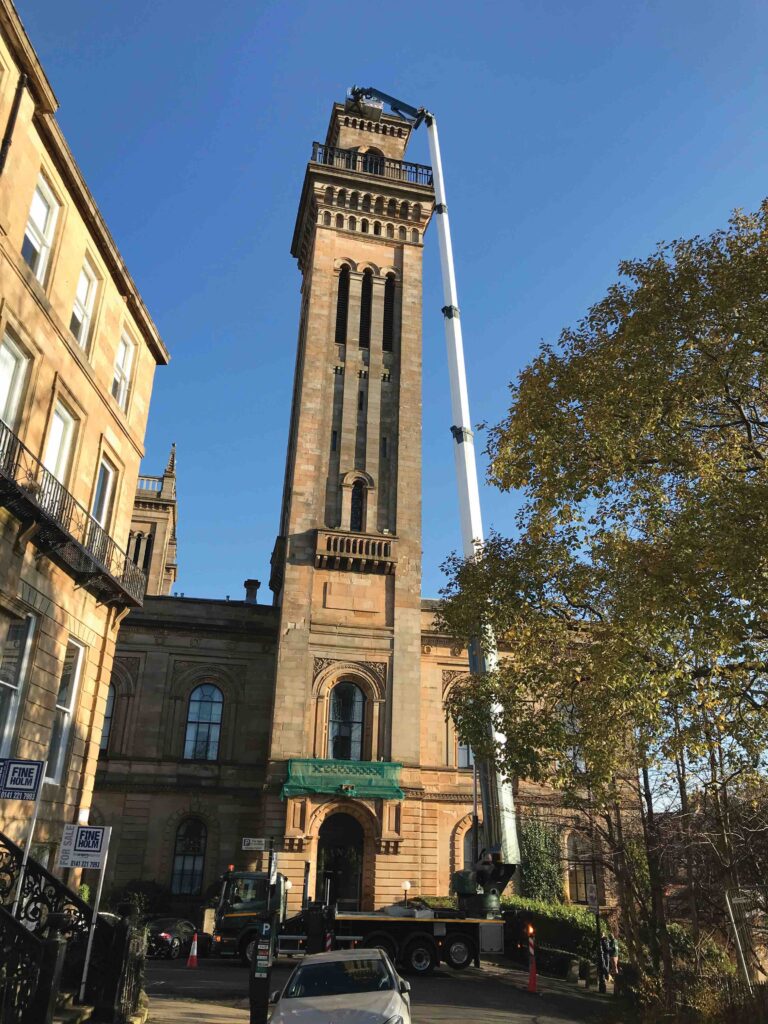 We work with a number of building surveyors both nationally and locally to provide specialist work at height solutions that enable aerial surveys to be undertaken safely and thoroughly using a variety of truck mounted access platforms.
On this occasion we were able to supply a 70m Bronto XR with operator to allow hands on inspection of the roof and the tower.
Netflix, Location filming
We have also been busy on a new Netflix drama. The filming has taken us all over the North West, from Manchester to Liverpool and Rotherham. This image was taken from one of the operators who was on a scene at Liverpool Town Hall.