Last month, we were awarded the prestigious gold standard, following a rigorous process and assessment, and having implemented new initiatives across the company in recent years. This puts the business in the top 7% of IIP accredited organisations in achieving this standard, which is already a pool of organisations which are highly engaged and focused on their people and culture.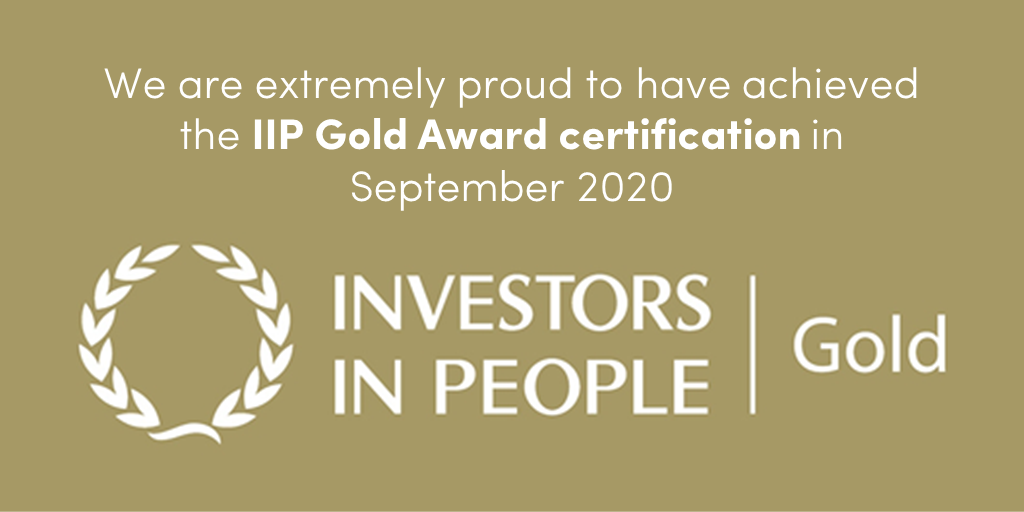 As a business we've used the Investors in People (IIP) best practice framework for a number of years as a way of improving our people practices. Having already achieved the standard back in 2017, this year, we set about going for the IIP Gold accreditation.
With anything in business, you have to ask the 'so what?' – why does this accreditation matter so much and who to? Our people make us what we are and as a fast-growing company with an ambition to be 1,000 people, we need to look to the best-in-class across sectors to ensure that's driving the standards within our own organisation. This process did exactly that.
We ensure our values drive behaviours and they are rewarded. We are clear and consistent with communication and this has created a strong culture which has remained resilient even remotely.
We constantly measure employee engagement and take onboard feedback from employees to improve the business. The results are consistently positive with improvements across every single metric in the past year.
We recognise our talent can thrive with the right technology and we've invested to ensure we have the right tools for every job.
CEO Niel Bethell adds:
"It always seems cliché to say our people are our business, but it's never been more clear that our strength is the sum of our parts. It's also the best part of my job seeing our people thrive and living our values. This is what grows our company and creates the opportunity for us to create more quality roles and good employment in coming years."
IIP also provided feedback in their report which says:
"You are an example of a business which has continued to embrace proven principles in high performance management. There is a clear plan for the future based around delivering financial performance, high levels of client satisfaction, the desire to adopt best practice and keeping your staff safe and secure."