As part of our training and development programme, all of our internal sales team went out recently and spent time on site visits learning more about what NSS does directly from our specialist operatives. The idea was to improve our understanding of jobs.
Kev Dooley, Commercial Surveyor, describes the day with Bronwen…
Bronwen wanted a better understanding of our window cleaning methods, how we gather information to create accurate quotes and how we overcome the challenges our teams face on site. Having a clear idea of what she wanted to get out of the visit was a great start.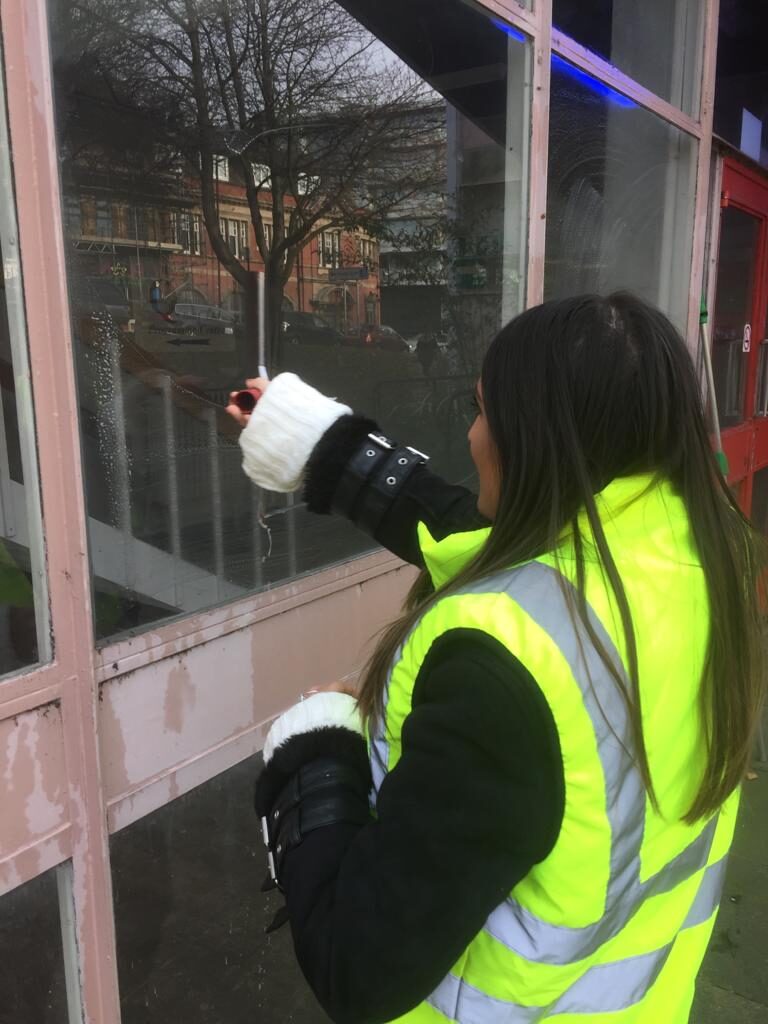 We met the team on site who were cleaning the internals to start with, so Bronwen was able to witness some of the obstacles we face with inaccessible windows due to equipment, desks, and, in this case racking, blocking safe access. Bronwen built a strong rapport with the team and asked plenty of questions.
We then looked at the van and equipment so that Bronwen could learn how the fed pole system works and observed the team cleaning via water fed pole and conventional squeegee method.
Bronwen then got her hands dirty and had a go herself, giving her an apcreciation of how fast operatives need to work to get jobs completed on time.
She enquired about the POD sign off system as the teams see it, so one of the operatives went through the job on the handheld, so she got to see the specification the team sees.
Once we'd finished with the team onsite, we walked the building and discussed how we gather quote information. I then asked her to look at quoting for the building for training purposes.
It was a pleasure to take Bronwen out, and refreshing to see how enthusiastic and willing to get involved she was.