NSS Group have worked in partnership with ISS to deliver the Window cleaning contract for RBS since July 2007. The RBS partnership has experienced rapid growth and now boasts a portfolio in excess of 900 sites nationally across the UK including the Global Headquarters in Scotland.
The service offering provided has now expanded to all external building maintenance services offered by the NSS Group across the RBS portfolio.
Key points
Comprehensive bespoke management information
Real time electronic reporting
Truly national delivery
Multi-skilled service delivery
Window cleaning contract for over 900 sites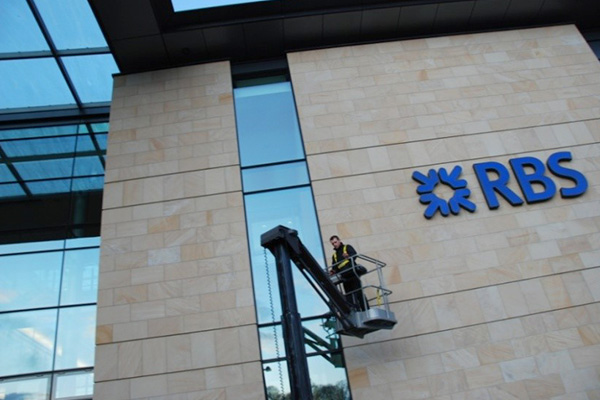 In-house equipment used for cleaning at height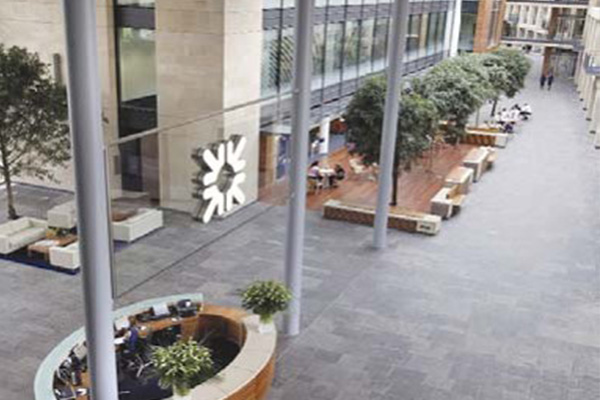 Contract mobilisation
The key to the effective implementation of this large, multi-site, multi-service contract was the formation of a skilled mobilisation team with the capability to communicate with staff transferring under TUPE, alongside both the Facilities Managers at ISS and the site management at RBS throughout a complex process.
Using experience, NSS later suggested a cost saving initiative with the client which was accepted and implemented without causing any detriment to the quality achieved. This resulted in a significant annual saving to the client and improved clarity of the schedules.
Further to this initiative, NSS were successful in securing another 4,000 ATM sites nationwide and ad-hoc works across the portfolio.
NSS has proven to be a great service partner for ISS. There are notmany window-cleaning and maintenance companies around that have their infrastructure. They have a national coverage, proper proof of delivery, an effective scheduling tool and a refreshing honesty in the way they work with us.

National Account Director, ISS